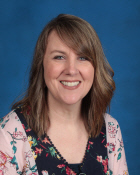 Contact: Lisa Breedlove (251)679-3279

Welcome to the NMCS Library


It is my goal to encourage a lifelong love of reading in every child, including the reluctant reader who doesn't realize how much he/she loves books...yet!:) Students have weekly scheduled library classes where we enjoy reading a variety of stories together and they learn age-appropriate reading skills and information literacy skills. Students also have daily opportunities to use library open times to check out new books.

I look forward to getting to know you and your child this school year!

Mrs. Breedlove



There's no such thing as a kid who hates reading. There are kids who love reading, and kids who are reading the wrong books.
~James Patterson